Photo: João Canziani. This picture was taken in Los Angeles behind the Henry Fonda Theater, April 2004, just moments prior to Madlib and J Dilla's first live performance together as Jaylib.
In preparing Jaylib's Champion Sound for reissue with later photos of the group, Madlib quietly presented us with a collection of new Jaylib remixes. "Why don't you put these on too?" These 9 remixes, together with b-sides and the instrumentals - 43 tracks in all - are collected in this deluxe 2-CD set, selling for the same price as the original Champion Sound CD.

Back in 2003, J Dilla was better known as Jay Dee, the Detroit producer widely respected in hip-hop, but lesser known in his solo career; Madlib was an up-and-coming L.A. producer making a name for himself with his wild diversity, from rap to electronic jazz to remixes projects. Few knew who or what "Jaylib" was, and many of those who did felt that Champion Sound wasn't given the attention is deserved when it was originally released.

At the time of Champion Sound's original release in late 2003, J Dilla and Madlib had never been photographed together or appeared as a group in public. In the years that followed, this changed drastically - after Dilla's move to Los Angeles, the two worked together, communicated through hip-hop beat tapes, and toured together as Jaylib. Madlib's profile rose with his MF DOOM-collab Madvillain. J Dilla, though dealing with a serious illness, continued crafting material for artists such as Common and Busta Rhymes while working on a wealth of solo material. Dilla's final albums - Donuts and The Shining - along with the re-issue of Ruff Draft have introduced his name and music to countless new fans while publications from The Source to Rolling Stone paid respect to his career.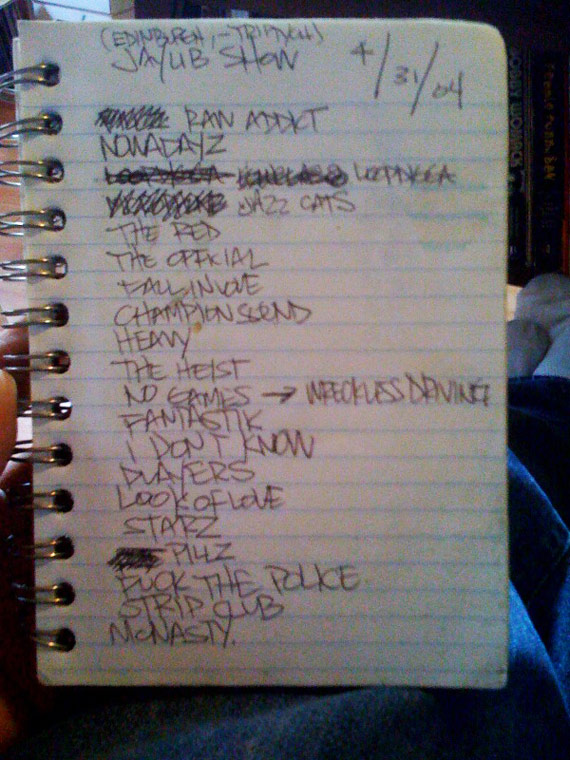 VIA J ROCC'S PHONE