Brazilian artist Gabriel da Rosa's debut album is É o que a casa oferece. A native of Cruz Alta, Rio Grande do Sul, Brazil and currently living in Los Angeles, Gabriel plays traditional-inspired bossa nova and samba with a contemporary edge.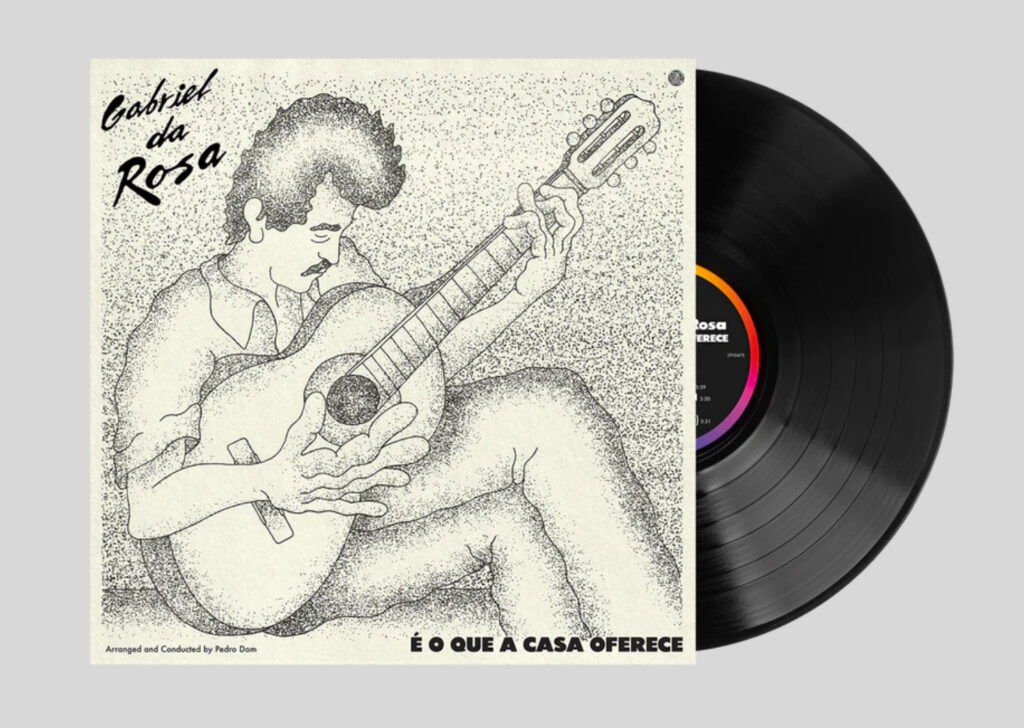 Gabriel's love and knowledge of music was cultivated in his native Brazil by his radio DJ father and poet mother, but it wasn't until he moved to Los Angeles that he started curating those records from his childhood and DJing. After bonding with DJ Peanut Butter Wolf over their shared love of bossa nova and samba, he began writing and collaborating with GRAMMY Award-winning producer Pedro Dom, who's worked with some of Brazil's best internationally known artists (Seu Jorge, Rodrigo Amarante and Ian Ramil).
"Jasmim Parte 1" balances the initial excitement of meeting someone new with the creeping doubts of whether the connection will be a lasting one. "Bandida" channels Joao Gilberto and is a reflection on loneliness written after an idle night in, drinking wine and strumming on the guitar. "Cachaça" celebrates life through an homage to Brazil's post popular spirit.
"Bossa nova was always a dream for me to play one day. It was always this untouchable, unimaginable type of music that I perceived myself to be incapable of playing, till I slowly started exploring and getting comfortable with it," Gabriel says. "When you listen to it, you feel blissful – it evokes happy memories."
Gabriel da Rosa – É o que a casa oferece – VINYL / STREAM
É o que a casa oferece tracklist:
1. Bandida
2. Idiossincrasia
3. Jasmim Parte 1
4. Interlude (that's a shame)
5. Jasmim Parte 2
6. Batuque
7. So You Can See Me
8. Dona Chica
9. Cachaça