Sudan Archives has teamed up with ODESZA, the GRAMMY-nominated duo of Harrison Mills and Clayton Knight, for the "Selfish Soul" Remix, premiered this past weekend at Coachella through a surprise DJ set at the DoLab stage. Sudan followed up the release with a Coachella performance of her own this past Sunday at the Sonora Tent backed by a live band.
Stream Sudan Archives "Selfish Soul" ODESZA Remix
This is the first song from Sudan's 2022 album Natural Brown Prom Queen to receive a remix, and the first time ODESZA has been involved in a remix in eight years. The track is out now on Ninja Tune & Foreign Family Collective in partnership with Stones Throw.
In their Best New Music review of Natural Brown Prom Queen Pitchfork wrote: "With daring lyricism and technical ingenuity, singer-songwriter and multi-instrumentalist Brittney Parks' second album conjures a frenzied energy as emotionally soothing as it is physically crushing." Sudan has also been nominated for three A2IM Libera Awards this year including Breakthrough Artist, Best R&B Album and Marketing Genius.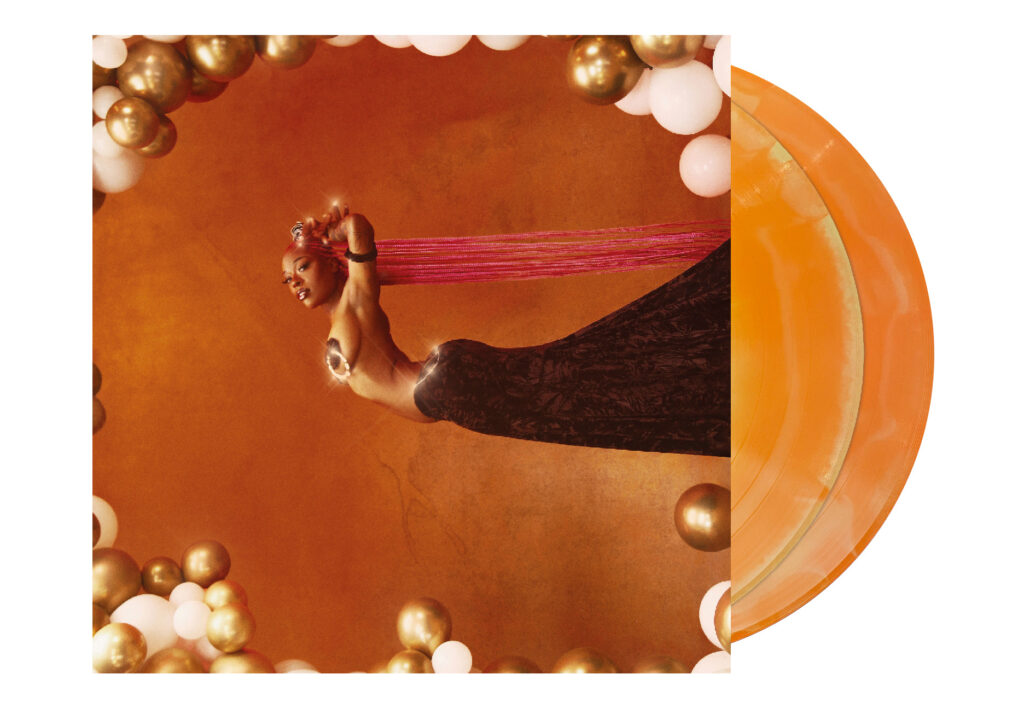 Purchase Vinyl – Natural Brown Prom Queen
Sudan Archives will be heading out on tour at the end of April supporting Caroline Polachek in select cities followed by dates in Europe, the UK and Japan. Highlights include festival performances at Glastonbury, Lollapalooza, Primavera Sound, Fuji Rock and more.
Sudan Archives Tour Dates
Apr 23 – Indio, CA – Coachella Weekend 2
Apr 28 – Tempe, AZ – Marquee Theatre*
Apr 29 – Los Angeles, CA – Shrine Auditorium*
May 4 – Seattle, WA – Showbox SoDo*
May 8 – Vancouver, BC – The Orpheum*
May 9 – Portland, OR – McMenamins Crystal Ballroom*
May 27 – Napa, CA – BottleRock Napa Valley
May 30 – Ljubljana, SL – Druga Godba
Jun 1 – Barcelona, ES – Primavera Sound
Jun 3-4 – Dublin, IE – Forbidden Fruit
Jun 8 – Madrid, ES – Primavera Sound
Jun 9-11 – Hilvarenbeek, NL – Best Kept Secret
Jun 21-25 – Somerset, UK – Glastonbury Festival
Jun 25 – Roskilde, DK – Roskilde Festival
Jun 26 – Bristol, UK – Trinity
Jun 27 – Brighton, UK – Concorde 2
Jul 13 – Ottawa, CA – RBC Bluesfest
Jul 28 – Niigata, Japan – FUJI ROCK
Aug 3-6 – Chicago, IL – Lollapalooza
Aug 13 – Helsinki, FI – FLOW Festival
Aug 17 – Porto, PT – Paredes de Coura
Aug 17-20 – Brecon, UK – Green Man
Aug 19 – London, UK – Field Day
Sep 23 – Bentonville, AR – Format Festival
* Supporting Caroline Polachek