Mndsgn took a break from touring Japan and Korea to release his latest song "YUM.ME" from Snaxxx, out October 6. The third installment of his ongoing Snax series, Mndsgn has been releasing these short but undeniably sweet projects since 2018. The "YUM.ME" animated visualizer was created by Steph Hope and follows the first song from the record "Finallalone".
Snaxxx is looser in form than an album but more substantial than a beat tape – it's a collection of fun-sized treats best enjoyed with loved ones. While Mndsgn's recent album Rare Pleasure was recorded and performed with a full band, Snaxxx is a solo production featuring a few collaborators like close friends Anna Wise, Liv.e, and Devin Morrison.
Order vinyl: Mndsgn – Snaxxx
Listen to: Mndsgn – "YUM.ME"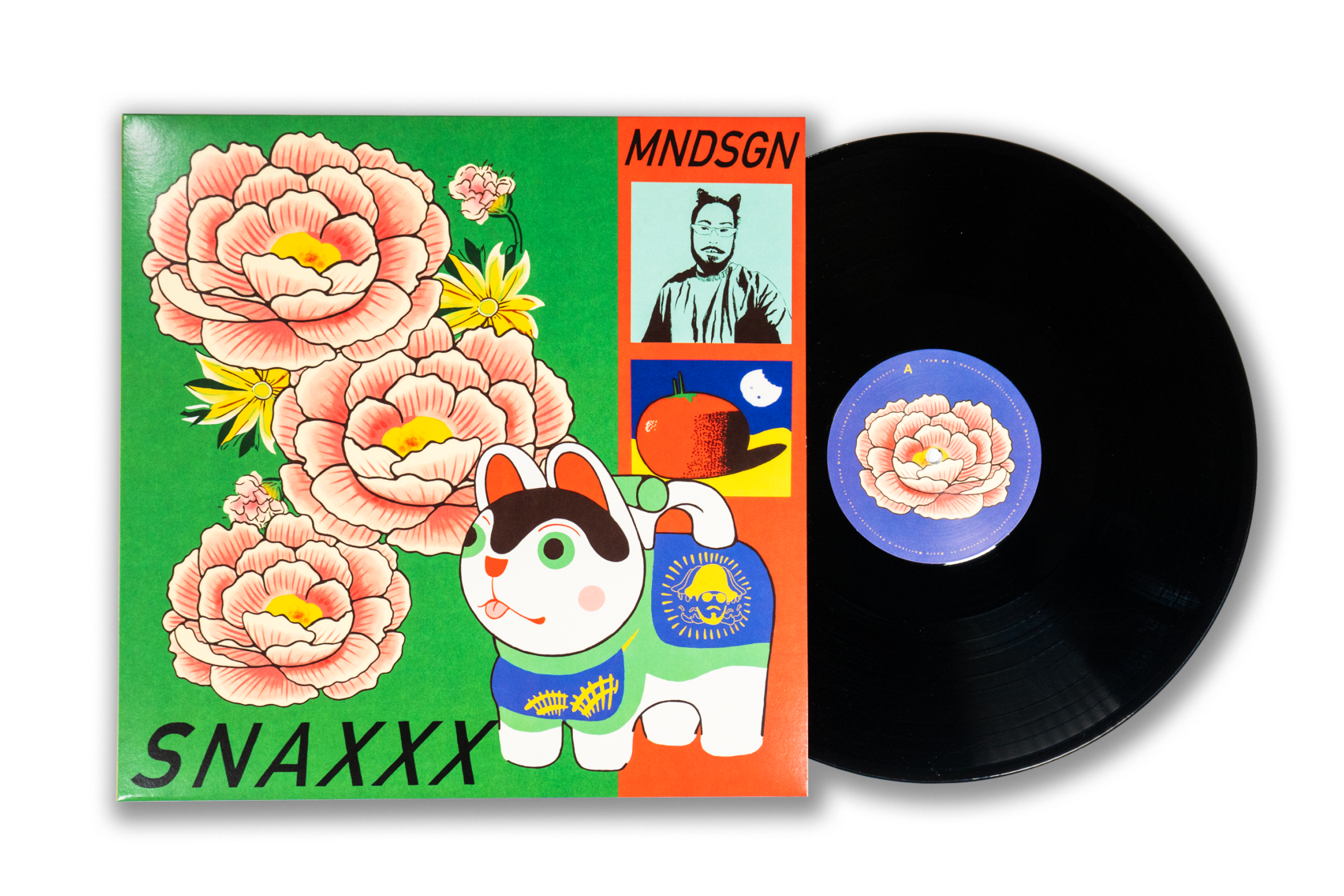 Snaxxx – Tracklist
01. YUM.ME
02. UdontwannafallintheLAVA
03. MakeU
04. Finallyalone
05. Hoursafter Interlude Ft. Devin Morrison
06. Particular Flowr ft. Anna Wise
07. Fillsmeup
08. Living Colours
09. Midnitesnaq
10. LUV MIRAGE
11. Dah's Baker
12. Papercrane
13. (my)PLEASURE ft. Liv.e
14. Playinthesegames ft. Liv.e
15. Walkawn Interlude
16. SNT
We've announced new tour dates, too, with additional shows in California in September before Mndsgn heads to the UK and Europe in November.
Mndsgn Fall 2023 Tour
Sep 19 – Seoul, KR – Veloso (solo live)
Sep 22 – Big Sur, CA – Rainbow Rock Festival
Sep 24 – San Pedro, CA – Brouwerij West
Nov 2 – London, UK – Outernet [w/ Flying Lotus] (sold out)
Nov 3 – Berlin, DE – Gretchen
Nov 4 – Cologne, DE – Jaki, Weekend Fest
Nov 5 – London, UK – The Jazz Cafe
Nov 8 – Manchester, UK – The Blues Kitchen
Nov 9 – Milan, IT – Arca
Nov 10 – Bologna, IT – TBC
Nov 11 – Rome, IT – TBC