Kiefer's new album is It's Ok, B U, is out now. The 16-track record finds Kiefer returning to solo beat making after recent projects focused on a live-band driven sound, reflecting on his journey to self-acceptance as he "transitioned from being super afraid of the feelings I'm going through, toward facing them, accepting them, feeling them, learning from them." The album's arc reflects his journey towards self-acceptance, as he grapples with feelings ranging from panic to lust and self-doubt – ultimately, his optimistic outlook on life and firm sense of self are what carry him through to the other side.
Buy Vinyl: Kiefer – It's Ok, B U | Stream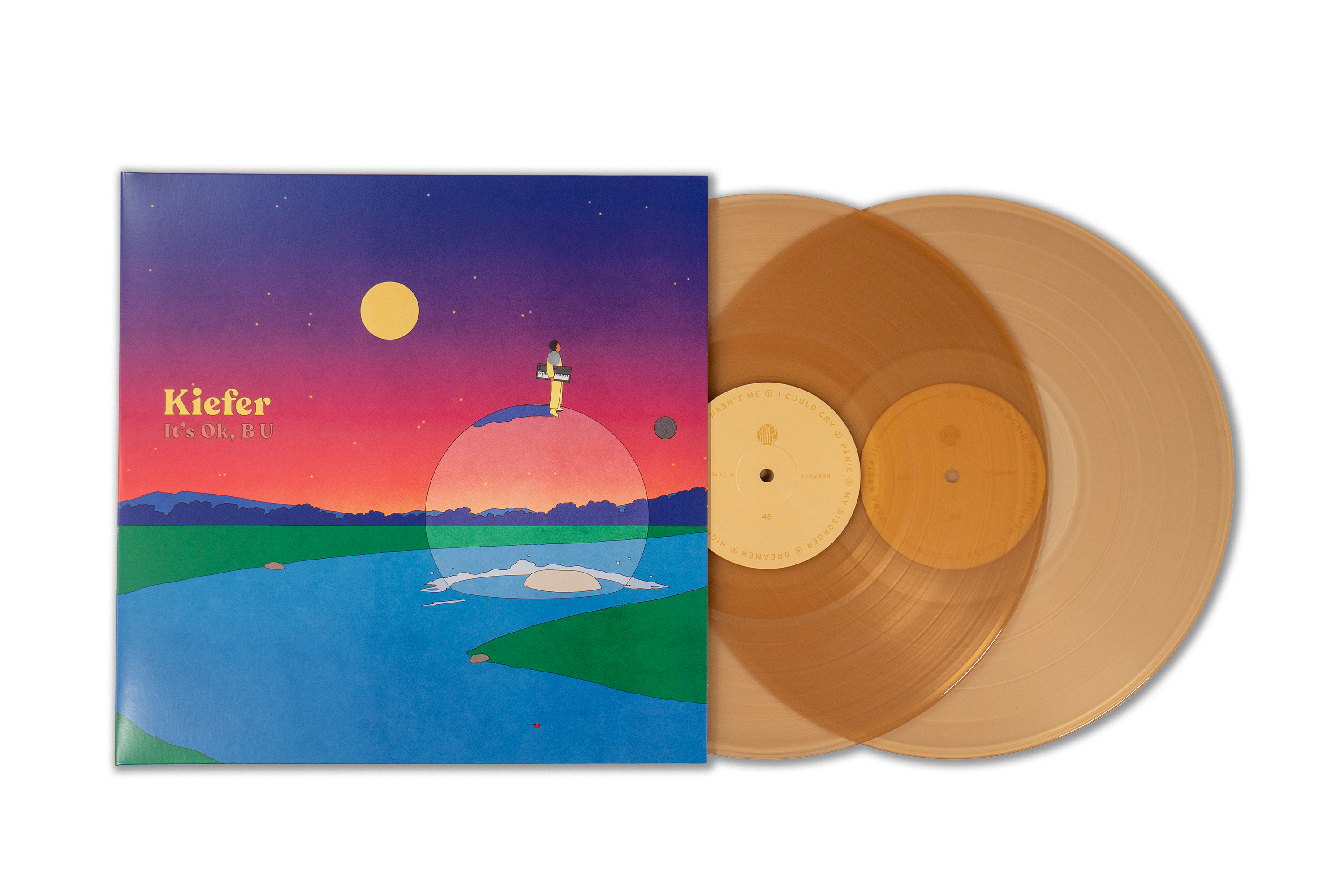 The project kicked off with "Dreamer" featuring additional production from Elijah Fox alongside a visual created by artist María Medem. It has the hallmarks of the style Kiefer has honed over the years: warm, weighty beats, spirited melody, and a breezy vibe to the masterly playing – as if the piano is a natural extension of Kiefer himself.
"August Again" was inspired by that specific yet universal feeling around missing an ex long after you expect. Kiefer recently recorded a live version of the track at Stones Throw Studios in Los Angeles, California featuring collaborators Efajemue on drums and Pera Krstajic on bass.
On "Doomed", Kiefer says he feels "there's a superhero character inside each of us and this track is about letting my superhero speak for a few minutes."
It's Ok, B U Tracklist
1. I Could Cry
2. Panic
3. My Disorder
4. Dreamer
5. High
6. Falling
7. I Wish I Wasn't Me
8. Head Trip Feat. Luke Titus
9. Hips
10. Doomed
11. August Again
12. I Was Foolish, I Guess
13. Glowing Feat. Pera Krstajic
14. Forgetting U
15. It's Ok, B U
16. I Mean That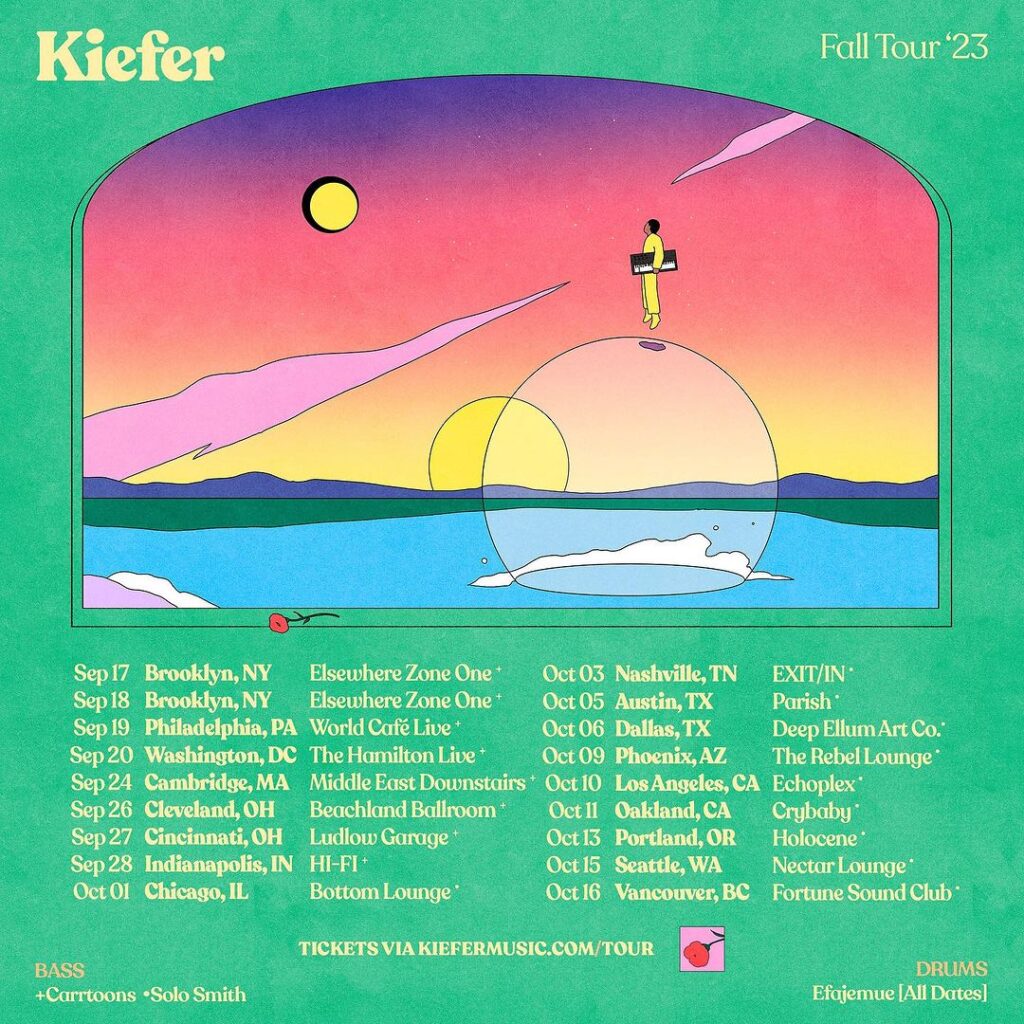 Kiefer On Tour
Sep 17 – Brooklyn, NY – Elsewhere Zone One
Sep 18 – Brooklyn, NY – Elsewhere Zone One
Sep 19 – Philadelphia, PA – World Cafe Live – Upstairs
Sep 20 – Washington, DC – The Hamilton Live
Sep 22 – Ithaca, NY – Deep Dive
Sep 24 – Cambridge, MA – Middle East Downstairs
Sep 26 – Cleveland, OH – Beachland Ballroom
Sep 27 – Cincinnati, OH – Ludlow Garage
Sep 28 – Indianapolis, IN – The Hi-Fi
Oct 01 – Chicago, IL – Lincoln Hall
Oct 03 – Nashville, TN – Exit/In
Oct 05 – Austin, TX – The Parish
Oct 06 – Dallas, TX – Deep Ellum Art Co
Oct 09 – Phoenix, AZ – Rebel Lounge
Oct 10 – Los Angeles, CA – Echoplex
Oct 11 – Oakland, CA – Crybaby
Oct 13 – Portland, OR – Holocene
Oct 15 – Seattle, WA -Nectar Lounge
Oct 16 – Vancouver, BC – Fortune Sound Club