These are three sets of photos from the making of DOOM & Madlib's album Madvillainy, 2002-2003. These photos – by Egon, Madlib, and Eric Coleman – were published on the last version of our website at various times.
PART 1. In Summer 2002 we announced that MF DOOM and Madlib were working together on a project which, at that time, had no title or projected release date. The two first met up at the Stones Throw house in Los Angeles where Madlib's studio The Bomb Shelter existed in a former 1950s-era fallout shelter. Doom immersed himself in Madlib's music and began writing lyrics and recording demos. He would continue revising lyrics and re-recording vocals for over a year. Scroll down for parts 2 & 3.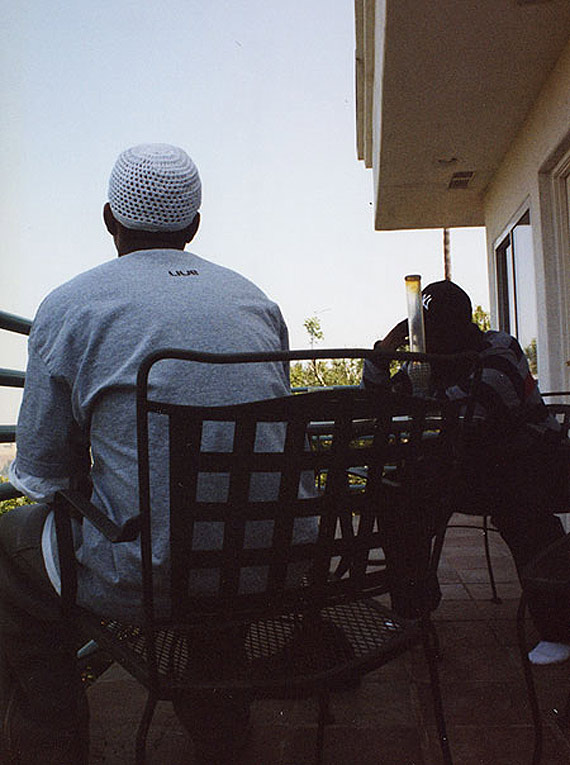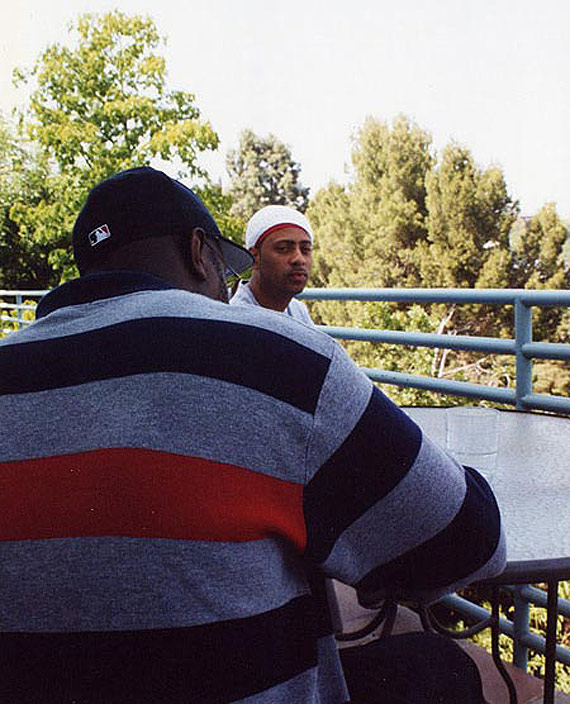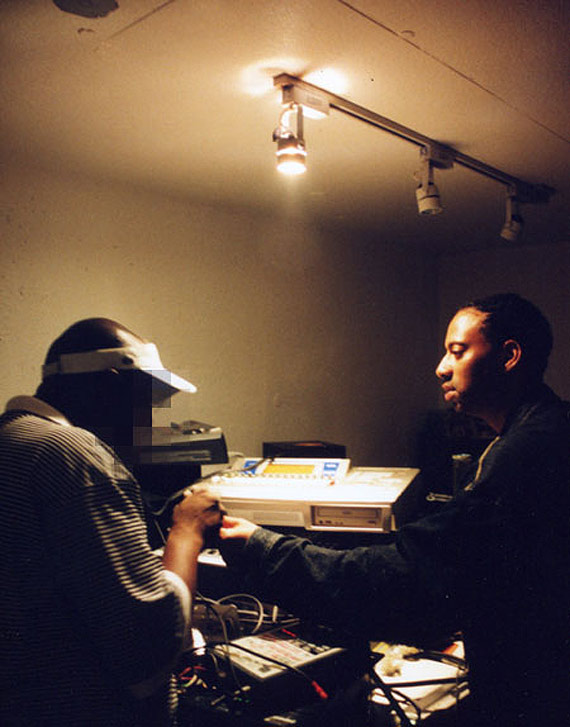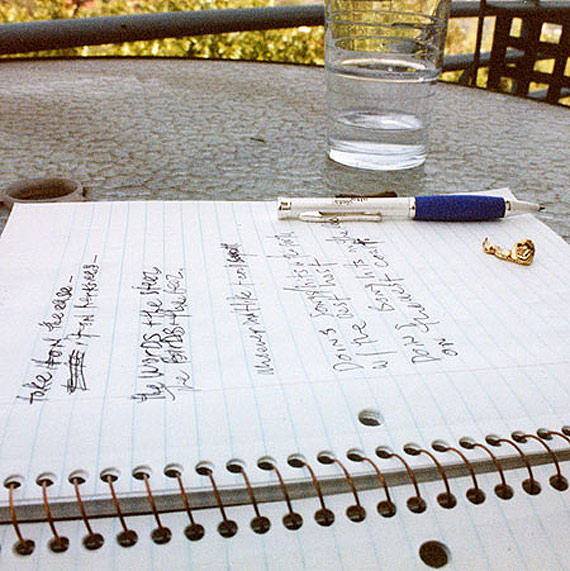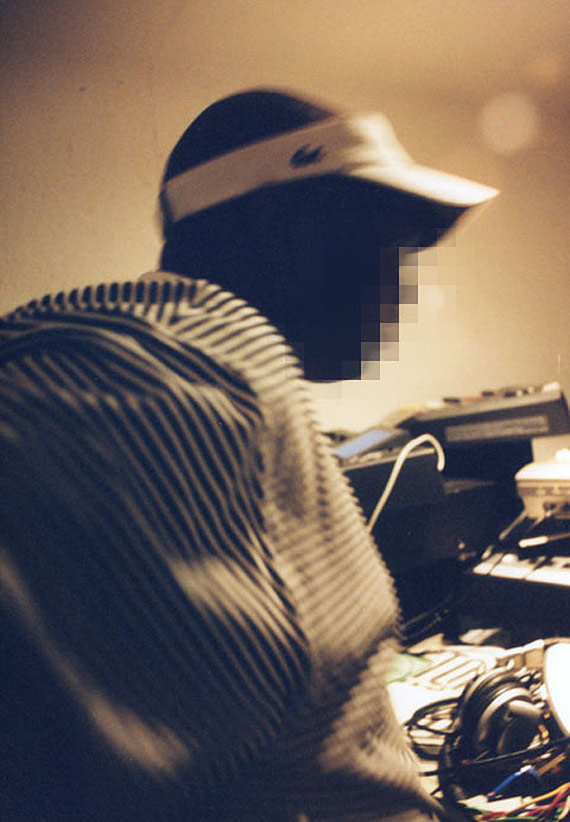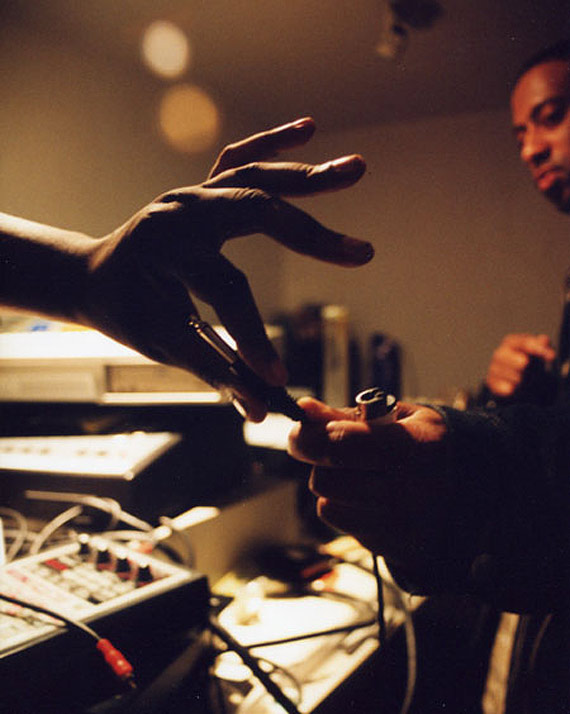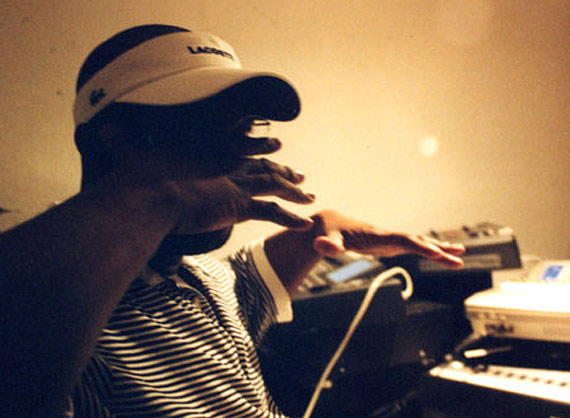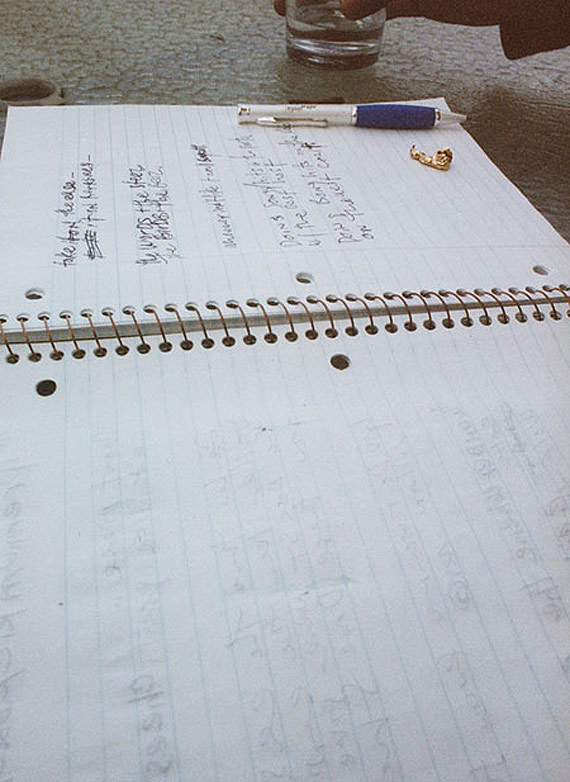 PART 2. Madlib took off to Brazil in late 2002 for the Red Bull Music Academy, where early cuts of Madvillain premiered for the first time. The producer took these photos himself in his hotel room where he worked on beats for Madvillain's "Strange Ways" and "Rhinestone Cowboy." These two and others were created using the only equipment available: a portable record player, an SP 303 and a borrowed cassette deck.
It was on this Brazil trip when these original Madvillain demos were copied and subsequently "leaked into cyberspace," as Doom later wrote in the lyrics for "Rhinestone Cowboy."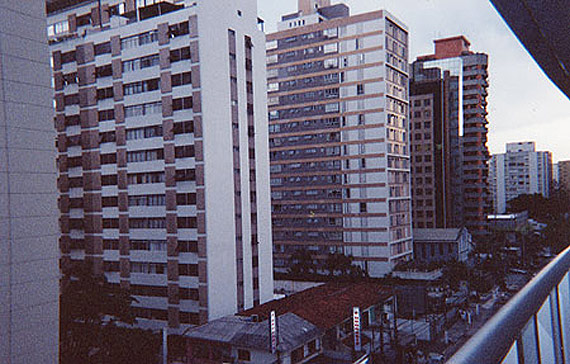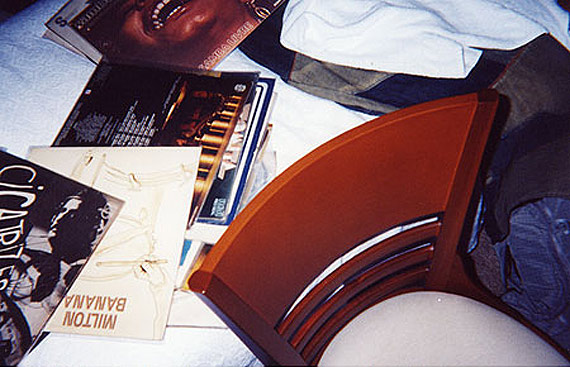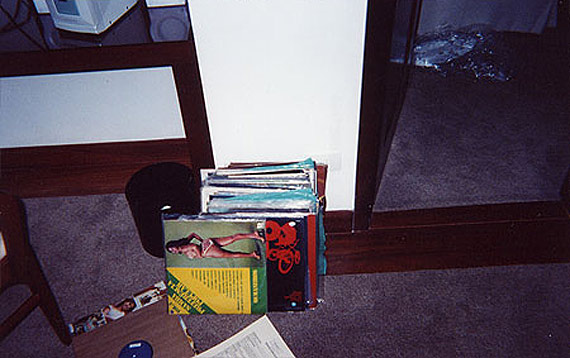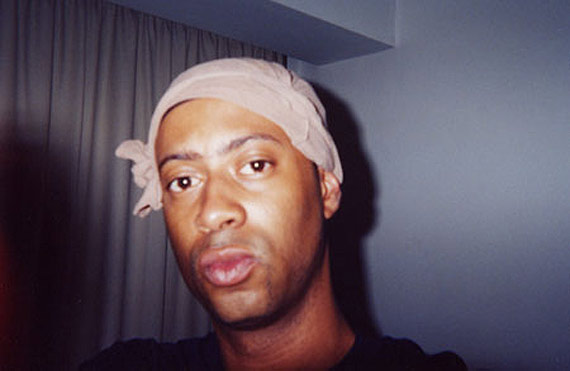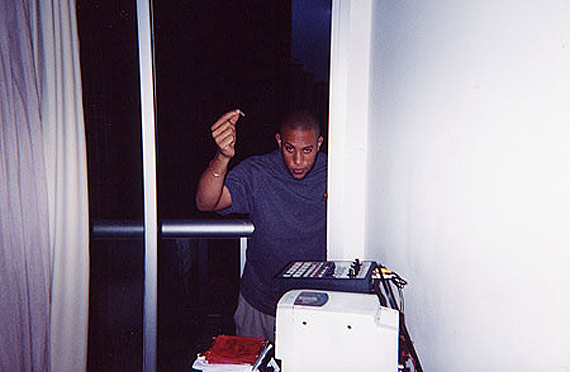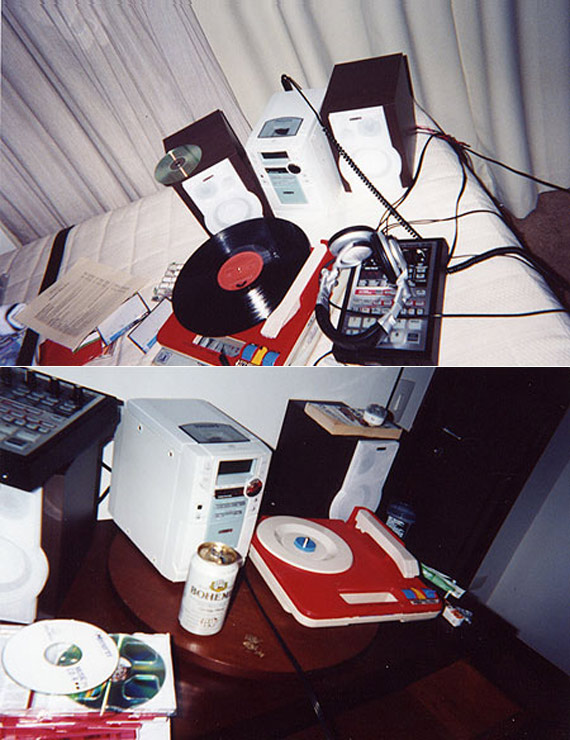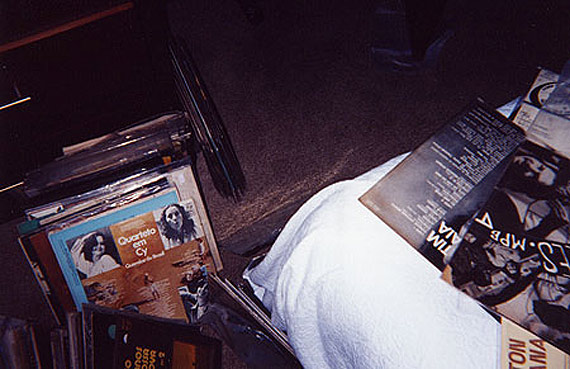 PART 3. Back in Los Angeles, mid-2003: DOOM & Madlib took over a bedroom at the Stones Throw house to record vocals. Photographer Eric Coleman came through on this day and shot these photos which were used on singles and the album – some of these were scanned from the photo proof sheet.
The first official Madvillain release was the Money Folder & Most Blunted 12-inch single in Fall '03. Madvillainy was released March 23, 2004.
• Album designer Jeff Jank's story about the making of Madvillainy & it's album cover.
• Pitchfork: Searching for Tomorrow – The Story of Madlib and DOOM's Madvillainy