You up on Madlib's aliases?
Madlib: (see also) Madvillain: Young Jazz Rebels: Loop Digga: Quasimoto: Supreme Team: Yesterdays New Quintet: Yesterdays Universe: The Last Electro Acoustic Space Jazz & Percussion Ensemble: Kamala Walker & The Soul Tribe: Monk Hughes & The Outer Realm: The Eddie Prince Fusion Band: Joe McDuphrey Experience: Otis Jackson Trio: The Jahari Massamba Unit: Jaylib: Lootpack: DJ Rels: Sound Directions: Jackson Conti: The Jazzistics: Suntouch: Malik Flavors: Ahmad Miller: Beat Konducta: And_________________
This is a new tee designed by Brent Rollins, who has worked for Stussy, Nike and is a member of the Ego Trip Family.
Available in:
Black | White |
Silver/Gray
Printed on 6 oz. 100% Cotton Tubular Jersey. Preshrunk to minimize shrinkage. Body Width: S=18 inches, M=20 inches, L=22 inches,XL=24 inches, 2XL=26 inches. Length: S=28 inches, M=29 inches, L=30 inches, XL=31 inches, XXL=32 inches.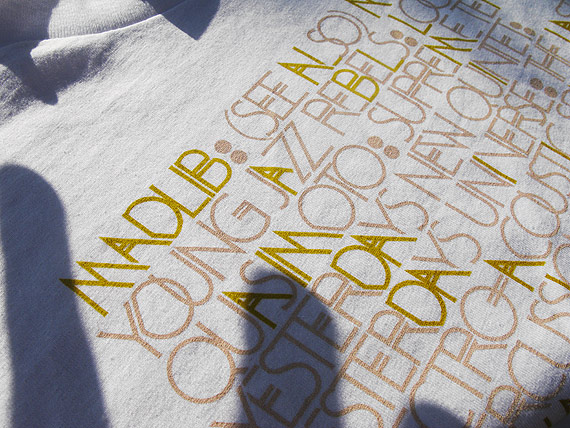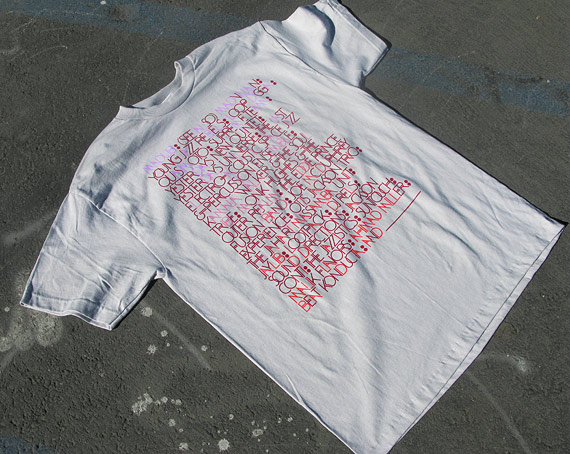 Also see:
www.brentrollins.com