Benny Sings' new album Young Hearts is out now.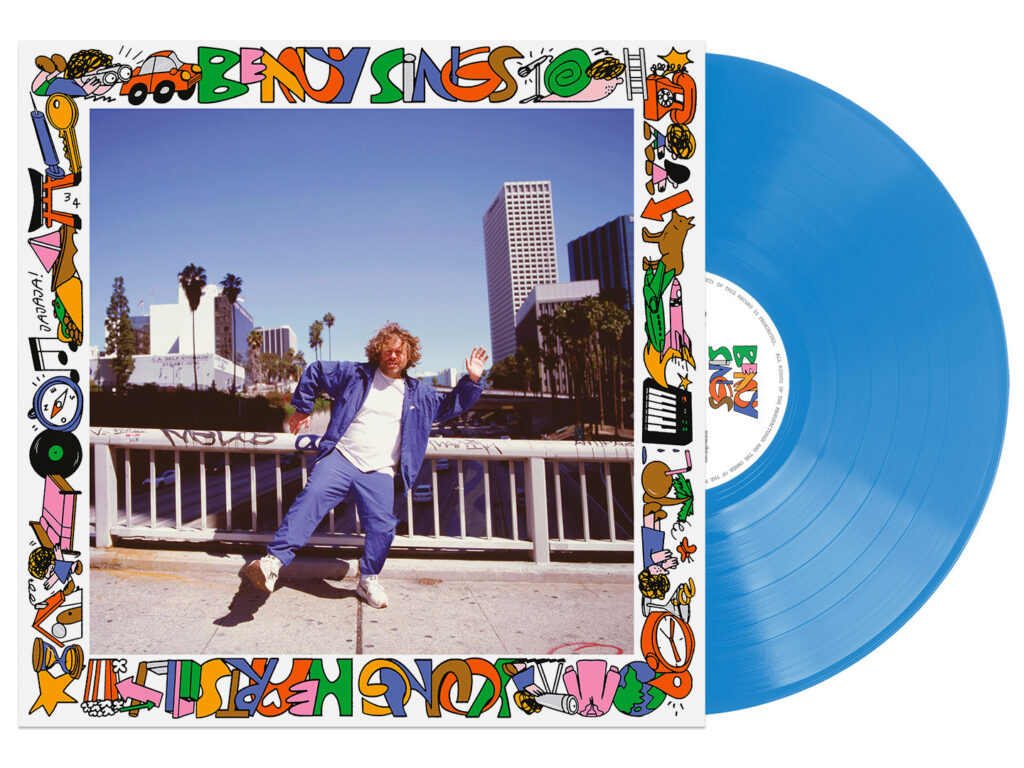 Order Vinyl – Benny Sings – Young Hearts
On his eighth full-length record, the Dutch singer-songwriter decided to work with a single producer for the first time in his career, teaming up with beatmaker-to-the-stars Kenny Beats. What started as a simple DM from the producer on Instagram led to a project created across time zones and countries, from London to Los Angeles and back to Benny's native Amsterdam.
"Together we make a good team," Benny says. "I think I was able to make an album as a true songwriter, without any obstacles. It's a vibrant piece. Kenny has been able to catch the Benny Sings spirit, and make it shine and resonate more."
Young Hearts finds Benny creating a fictional cast of "lovable losers." With the bossa nova inspired "Pyjamas," Benny explains, "I'm always looking for the anti-hero. One of the subjects that hasn't been sung about too much is the male with too low libido, instead of too high. We all know the 'I can't get no satisfaction' take on things. Just seems funny to me to turn that around, a duet where the girl wants to roll around in the hay, and the boy is nervously trying to avoid the question on hand. 'We could take a walk on the beach… Read a book maybe?'"
Young Hearts features a guest spot from Remi Wolf on "Pyjamas," a video where she also made her directorial debut, and on the album's title track. "'Young Hearts' is one of my favorite songs on the album," Benny says. "Kenny started producing and added Remi Wolf in the chorus. This song is one of the rare occasions where I'm singing in third person, which I really love. It's about two young people getting addicted to crack – not autobiographical."
"The antihero is at the heart of my music," Benny reveals. "It's who I am at the core. Soft. Non-athletic. I hope that someone can listen to these songs and think, 'I'm not Superman but maybe I can still save the day'."
Benny is currently on tour stopping in Amsterdam, London, Paris, Berlin and Rotterdam. His next Twitch stream of his ongoing "Benny Talks" series airs April 13th.
Benny's living it up on tour in Europe:
March 24 Roeselare BE @ TRAX
March 25 Amsterdam @ Paradiso
March 28 London @ KOKO
March 29 Paris @ Le Trianon
March 30 Berlin @ Lido
April 5 Rotterdam @ Maassilo
April 6 Utrecht @ Tivoli Vredenburg