Egon is on tour in Europe with Madlib & J.Rocc and will be updating us through the end of the month.
3: Antwerp, Beligum
Four hours after returning to our hotel in Milan and we were off to the airport to catch a (rather small) plane to Brussels. Nothing like lack of sleep to placate the anxiety of flying in a small jet through Northern Italy's always turbulent air. Antwerp, a short twenty miles from Brussels, might as well be a different country from Belgium's most known city. In a country that stretches about one hundred fifty miles between its two most distant points, folks from Brussels don't hang in Antwerp, and vice versa. You'd think that there would be tons of records, then, but Antwerp is home to one of the country's most knowledgeable dealers. He bought all of the Placebo records that came through The Record Collector store years ago; the copy of Ball of Eyes that languished on the wall next to a UK original of the July album was for "offers only." No thanks. I'll buy a 2004 Vosne Romanee instead (it was good, of course).
J and Madlib came up a bit, and I left dejected. Saw some little rug rat at soundcheck decked out like Skeletor, hoarse from screaming at everyone who passed by. The venue – an old warehouse converted into an open hall – was cool, packed (three days in a row now!), and, after an introductory set by our old friend, Lefto, Madlib and J proceeded to business as I made my way outside to our dealer buddy's minivan. It seemed like I was there for a half hour, but when I finally got done listening to all of the Romanian jazz and Czech beat records (I was listening for three, of course), it was 4.30 and J.Rocc was grumpy. "Of course you left us to go buy records, you're a horrible tour manager." But look at this Dutch Radio Station album that has this novelty cover of "Giving Up Food For Funk." I put that aise for you, J! One quick look later: "75 euros? I'll pass. I'm going to the Esso. See you tomorrow." Well it is tomorrow. I need some sleep.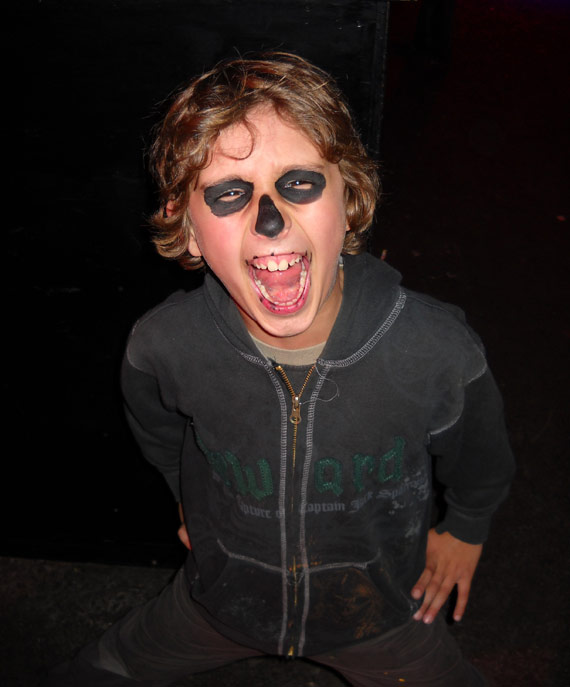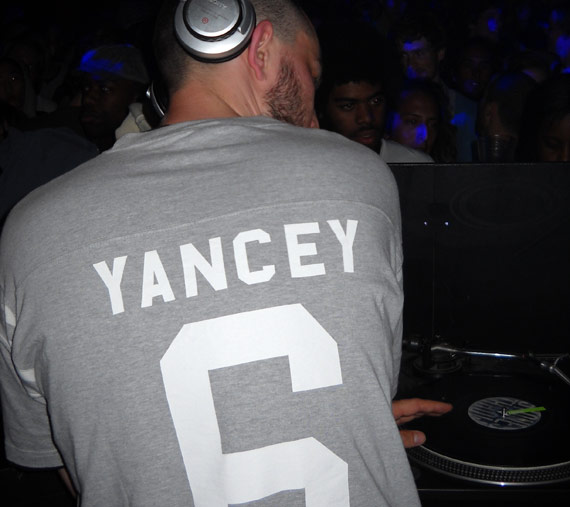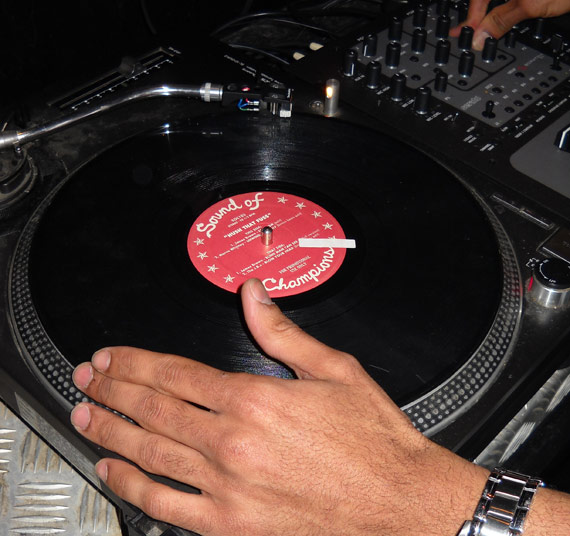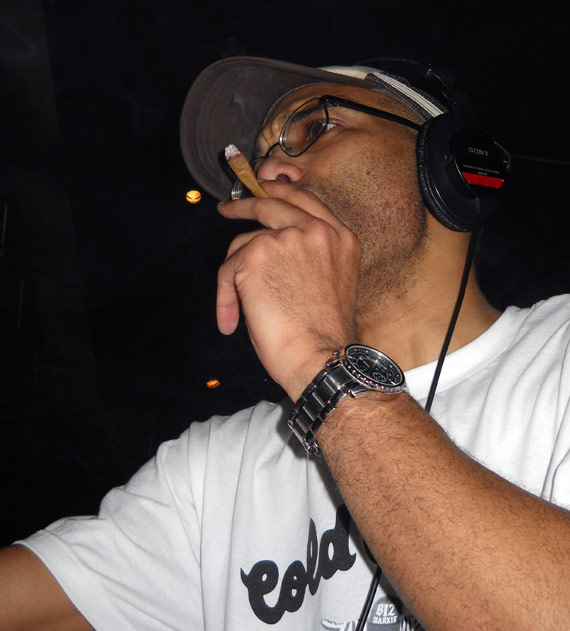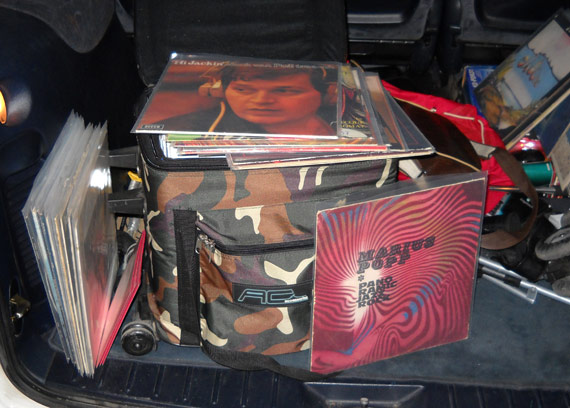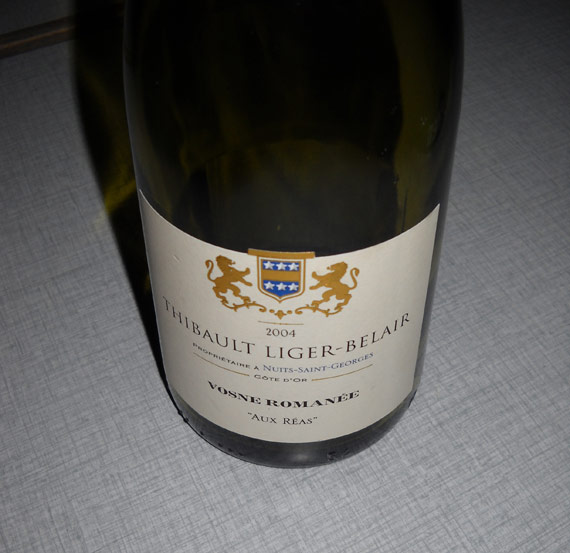 4: ATP, Minehead, UK.
As our UK/EU label manager explained to me a couple years ago, the very concept of a "holiday village" is a very British conceit – a theme park chock full of kitsch, built at a time when Brits (due to agoraphobia, and well before the European Union opened cheap and convenient travel between the countries here) vacayed close to home. Butlins, where the ATP folks hold their bi-annual events in the UK, is in a beautiful part of the country, south of Bristol, feet from the coast. But stepping foot in the village is a bit like stepping into one of the nightmare sequences in Pee Wee Herman's Big Adventure. If I'd only seen one, I would think it were a bizarre anomaly. But these things are all over the country.
While I wouldn't want to be here in "high season," the ATP events are incredible – full of music fans from all over the globe who make their pilgrimage to Butlins to see the musicians that the artist-of-the-festival booked. The last time (Dec. 07), Portishead invited us. This time it was The Breeders. We were wondering why, until we met The Breeders' Kim and her childhood friend from Dayton. He was the one who had suggested Madlib. Kim was down. We got to talking, after thanking her for the invite… She didn't know the Dayton Sidewinders, but she sure as hell knew Dayton's Cyberteknics Studio, and while I told her about the master tapes that I just knew had to be sitting in there, she lamented about the gear sitting in the studio's confines, unused and told us stories about being escorted to the ATM by the studio's gun-toting owner for cash payment at the end of a session.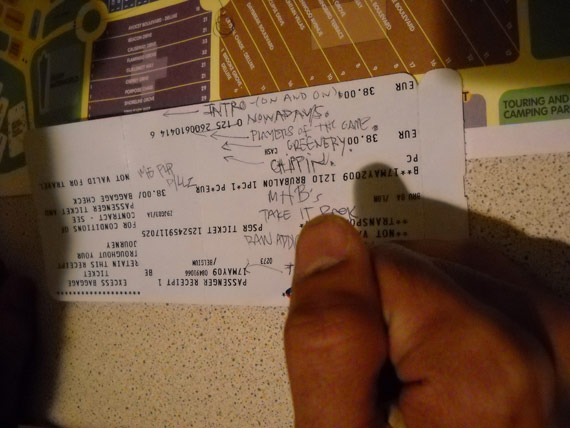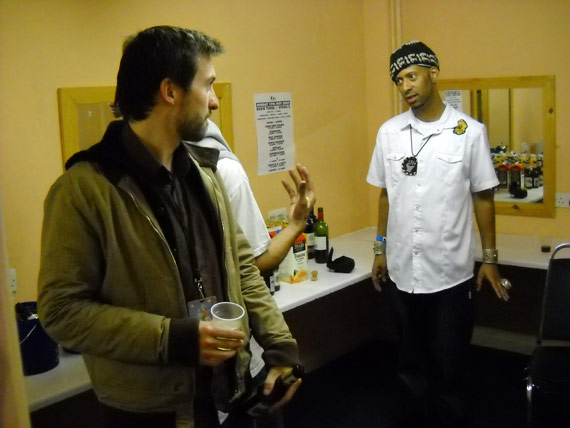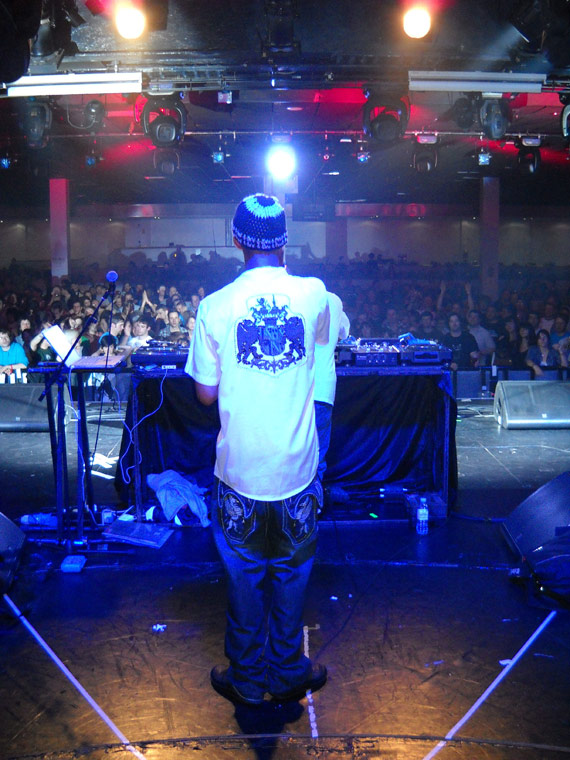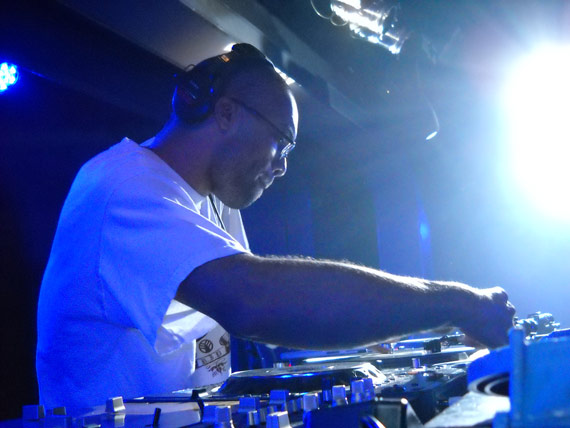 Rome | Milan | Belgium | London | Basel | Athens | Paris | Marseille