Late last year we launched a video contest for "High Wit Me" by Dam-Funk & Snoopzilla, a bonus track from their album 7 Days of Funk. We offered a download of green-screen footage of Snoop & Dam-Funk performing the song, along with these simple rules: "You can do anything you like as long as it's creative – shoot new footage, animation, found footage, Snoop and Dam green screen footage or combinations of all of the above." Snoop & Dam looked through all the submissions and chose their favorite five clips.
THE WINNER: 7 DAYS OF FUNK "HIGH WIT ME" by DANIEL FARAH


First runner-up: Directed by Jen Go.
Second runner-up: directed by Stefloo, aka Staif Floot, who says: "A one-night labor of love, for hip-hop heads, retro gamers and of course weed smokers!!!"
Third runner-up: Directed by Egidio Iovene
aka EDG, who says: "Create, eat, listen, love, smoke. God bless Stones Throw for this art & music." Thanks for the video Egidio!
Fourth runner-up: Directed by The Hynie Spanker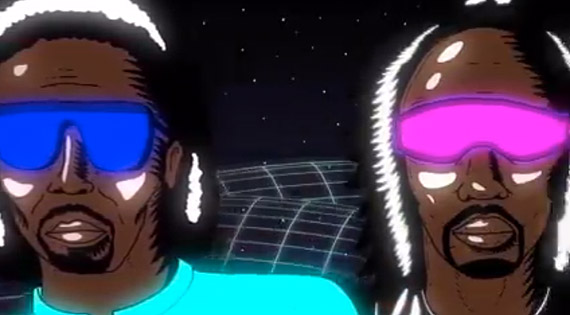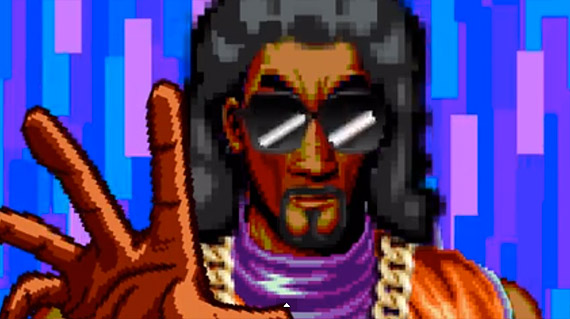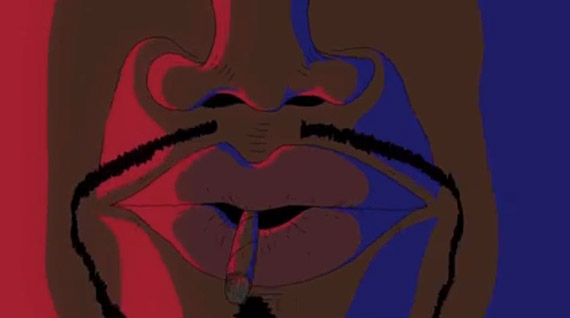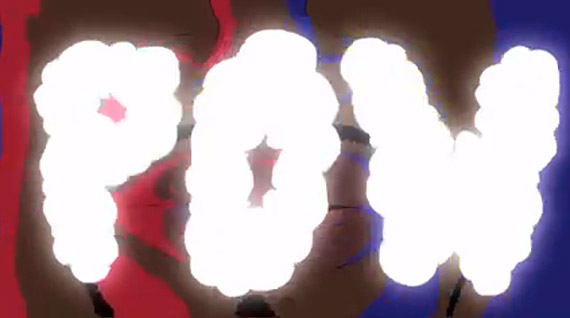 TERMS & CONDITIONS OF ENTRY aka THE BLAH BLAH BLAH:
Entrant warrants and represents that the Video: A. is original; B. does not infringe the intellectual property, privacy, publicity, and/or ownership rights of any third party; C. is suitable for public viewing. |
By submitting an Entry, Entrant acknowledges that Stones Throw Records is granting a conditional license to use the Green Screen footage of Dam-Funk and Snoopzilla (aka Snoop Dogg) and the Composition and Master Recording "High Wit Me" and Entrant represents that he/she owns all rights to each element of his/her Entry (excluding the Green Screen footage and Composition and Master Recording). |
Each Entrant irrevocably grants Stones Throw Records and it's successors and assigns, the unconditional and perpetual right and permission to reproduce, encode, store, copy, transmit, publish, post, broadcast, display, publicly perform, monetize, adapt, exhibit and/or otherwise use or reuse (without limitation as to when or to the number of times used), on an exclusive basis in any and all media without limitation as to time or territory, and without additional compensation or approval from the Entrant or any other party. Entrant waives intellectual property rights, privacy/publicity rights or other legal or moral rights that might preclude the Stones Throw Record's use of any element of the Entry, and agrees not to sue or assert any claim against the Stones Throw Records for the use of any element of the Entry. |
Entrant agrees to indemnify and hold Stones Throw Records and its affiliates, officers, directors, agents, co-branders or other partners, and any of their employees (collectively, the "Indemnitees"), harmless from any and all claims, damages, expenses, costs (including reasonable attorneys' fees) and liabilities (including settlements), brought or asserted by any third party against any of the Indemnitees due to or arising out of the use of any element of Entrant's Entry, or the Entrant's conduct in submitting an Entry or creating a video or otherwise in connection with this Contest, including but not limited to claims for trademark infringement, copyright infringement, violation of an individual's right of publicity or right of privacy, or defamation. |
Stones Throw Records, in its sole discretion, may accept or deny any Entry to participate in the Contest.