Arabian Prince circa early 80s
Arabian Prince 1980s electro anthology Innovative Life

Arabian Prince's story is undeniable. His life reflects the innovation of the early West Coast hip-hop scene, from his days amongst the likes of electro-rap legends Egyptian Lover and the World Class Wreckin Cru to his work with N.W.A. This anthology, a collection of his groundbreaking electro-rap work recorded between 1984 and 1989, not only compels the listener through sound, but through prose. Through Arabian Prince's music and life story, Stones Throw Records is proud to present a glimpse into an overlooked chapter in hip-hop's history.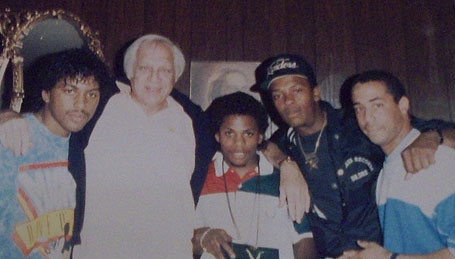 L-R: Arabian Prince, Jerry Heller, Eazy, Dre, Yella