here's some bits from the last week...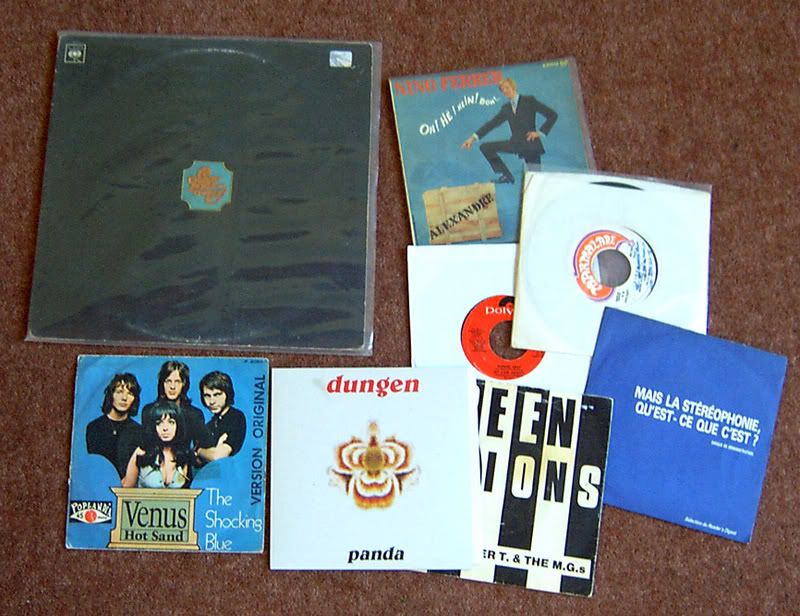 i'm dead chuffed to get my mitts on the two Sam ul Lin records -- got the m off one of the dudes at waxidermy.com
the 7's are:
ROY AYERS - "running away"
BRIAN AUGER - "tiger" (ace!)
NINO FERRER - "alexandre"
BOOKER T - "gree nonions"
SHOCKING BLUE - "venus"
DUNGEN - "panda" (absolutley face meltingly good. been listening to this track non stop for ages)
and some daft french 'hi fi test' 7 i got given free...