WELCOME TO STBB 391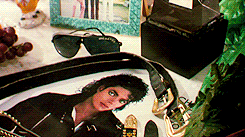 Wow guys. Thank you for the votes, it was a super close battle, shout out to all my peers. Humbled to be a part of this awesome community.
For STBB 391, I put together a pack of a few records. The rules for STBB #391:
1) Try to integrate 2 or more of the samples.
2) Outside everything is allowed. Go nuts.
3.) Make a song that you would like listening to.
4) Post it on the forum.
5) Special Rule: share your post with a friend.
Sample:
http://www43.zippysh...34694/file.html
The Fine Print:
Upload your beat to Soundcloud, include "STBB 391" in the title, and POST TO THIS FORUM by Wednesday at Midnight, Pacific time. For easy browsing's sake, you may also add it to the Stones Throw Beat Battle Soundcloud Group.
Vote - by Friday at Midnight, Pacific time
Winner: post new sample, rules, etc - by Saturday at Noon, Pacific time and upload the sample here: http://www.zippyshare.com