STBB 380 VOTE!!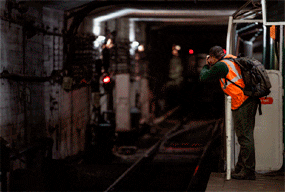 LISTEN TO ALL SUBMISSIONS HERE
Make sure to keep in mind the BPM and or time signature switch rule for this week when choosing your winner!
Use this thread to vote while making sure to effectively utilize:

BIG lettering,
BOLD fonts, 

and/or
CRAZY-AsSCOLORS
~~~~~~~~~~~~~~~~~~~~~~~
 #1: Everybody gets ONLY ONE VOTE!! 

#2: Do not vote for yourself;
 #3: Vote!

Voting kind of ends Friday @ 11:59, ET (Pacific Time)

To the winner: PLEASE POST NEW SAMPLE AND RULES BY NOON ON SATURDAY, PACIFIC TIME

FAQ'S CONCERNING BEAT BATTLE

If you would like to follow the winner's blog, CLICK HERE