http://www.stonesthr...bel-logos-shirt
"If you don't read the label you might get poisoned..." - RZA
The phrase READ THE LABEL takes on a different meaning to any DJ or record collector who has ever spent hours digging in the crates. In keeping with Stones Throw's ethic of a record label by DJs for DJs, here's a tee in honor of a dying breed: the record label.
There's 167 here ... if you can name them all, let us know and we'll send you a shirt - you earned it. Click the last photo for a larger view.
last photo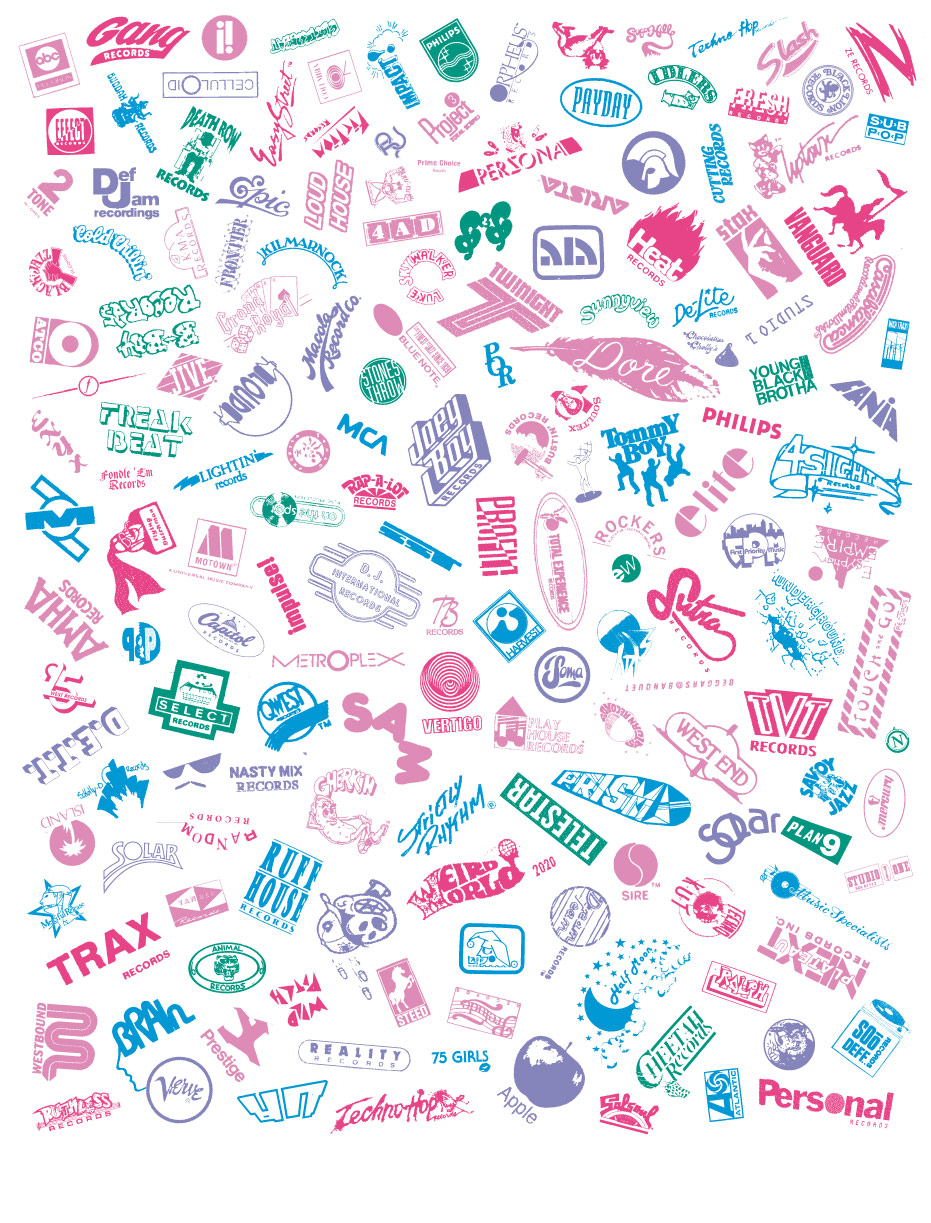 so far I was able to identify about 130, I'm not sure there are really 167 different labels on there. I noted duplicates like impulse and studio one
for my list to be complete I got to figure out these:
anyone ?