This is the second release on my new label
BLACK GLADIATOR
. vex and da wolf man tells me that
STONES THROW
is doing a vex ruffin lp this year.
Order here:
http://www.slovenly.com/catalog/#vex
702-94 / BG-002
VEX RUFFIN and the LO-FI JERKHEADS
4 Track E.P.
http://www.myspace.com/vexruffin
(sorry, there's no tracks up as of this post, maybe tomorrow, but believe me, this shit is ill)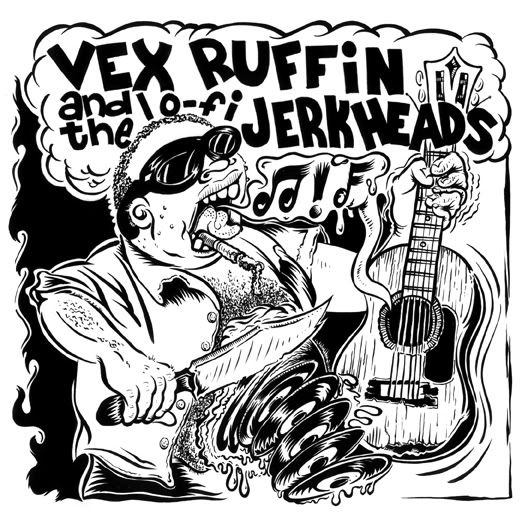 This release is the debut from Chino, CA's Vex Ruffin and the lo-fi Jerkheads. This four track 7" e.p. is going to be the most talked about 45 in every scene around the world focused on crazed music, from underground hip-hop circles (Vex is also recording an album to be released on
STONES THROW
this year) to the jaded know-it-alls at the garage/ weird-punk message boards. Vex Ruffin and the lo-fi Jerkheads is a one man unit armed only with a basic sampler, a smokin' stack o' wax ranging from early rhythm & blues to the crème de la crème of punk killers, an electric guitar and a mic. Imagine if Tipsy met The Spits and was severely underproduced, and what you get is a primo batch of lysergic slop ripe to be freaked at any good party.