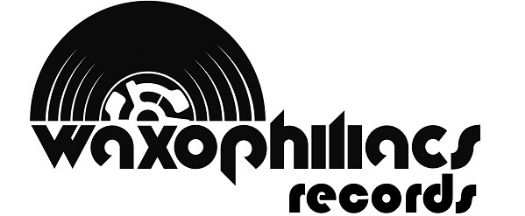 Peace.
Brand new label, brand new release.
There's one reason why you're down with Stones Throw, you're addicted to dope Hip Hop. We here at Waxophiliacs understand your addiction, because we're vinyl addicts as well. Dealing with our vinyl obsession has finally driven us over the edge; we have decided to drop some serious heat on a limited edition hand-numbered 7" vinyl release.
Our first release celebrates two talented folks in our own backyard. The MC/DJ combination of Serge Severe and Universal DJ Sect have been rocking stages and moving crowds for years. Serge Severe is a prolific, multi-dimensional MC whose been praised by Okayplayer, URB, and is fresh off his first European tour with the Sandpeople. Also, while in New York to support Lord Finesse as an opening act, Serge stopped by the Halftime Radio Show to show Eclipse how the Northwest does Hip Hop.
http://youtu.be/2qGt5q-YPMs
Serge's partner in crime, Universal DJ Sect, combines his love of horns with hard-hitting drums and heavy basslines that evoke that classic boom-bap style we all are fond of. The two have formed like Voltron to deliver to you fine Hip Hop connoisseurs a piece of wax that is sure to sell out. I haven't even touched upon the fact that another Northwest luminary, Braille (of Lightheaded fame), makes a nice guest appearance on the A side.
This limited edition (300 copies) hand-numbered 7" vinyl release includes the tracks; "Can't Stop, Won't Stop" featuring Braille b/w "Bring the Horns."
Can't Stop, Won't Stop (featuring Braille)
https://soundcloud.c...-wont-stop-feat
Bring the Horns
https://soundcloud.c...bring-the-horns
ORDERING:
This release is in hand and ready to ship. To purchase, please order through one of the following links.
http://www.waxophiliacs.bigcartel.com
http://www.discogs.c...er/waxophiliacs
http://www.360vinyl.com
http://www.vinylism.de/
To order your copies directly from us, please send an email to
waxophiliacs@gmail.com
. The cost per 7" is $9.99. Discounts are available if you order 5 or more copies. Please make sure to include the following details:
Your full name
Your shipping address
How many copies you would like to order
Your PayPal email-address
We will send you an invoice through PayPal within 48 hours.
If you have any questions don't hesitate to email us:
waxophiliacs@gmail.com
. We would also love to hear any feedback you may have.
We hope y'all like the release. Thank you in advance for your support.