Hi, there I'm from Poland and We have a collection of 73 vol. of vinyl's with "Polish Jazz"
This collection have the best polish artist of funk, jazz and experimental music in year's 1964 to 1989
This vinyl's are very rare in Poland so when You dig anywhere and You find some vinyl with "Polish Jazz vol. " buy it - it's worth
Every record from "Polish Jazz" have a big text so it's easy to recognize.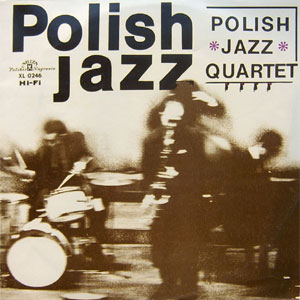 In Poland, after the 2nd World War we had a cultural wall to the west and the music of the 60, 70 did not reach to our country (in legally method ) . Thanks to our jazz, funk is different from the U.S.
Some sample's :
youtube links
/watch?v=6GaPaYKt22g
/watch?v=7JiWSu1UTIM
/watch?v=0j3htOCv-tI
/watch?v=reEVUfd0q8o
Great Sample: 1:32
http://www.youtube.com/watch?v=8x1HVUg8Kto
This is my first post so please tell me if You like it