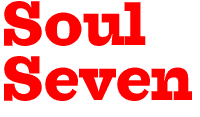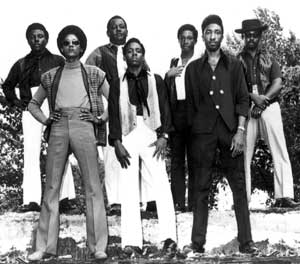 Info:
Roger Boykin interview
Charles Hunt interview
Wendel Sneed interview

Way back in 1969, at a small historically black school called Bishop College in Dallas, Texas, an Assistant Band Director had an idea for six students he led in the school's Ambassador Marching Band– why not record two of the hardest hitting funk songs of all time? Wendell Sneed, a jazz drummer par excellence who caught the funk bug around 1967 from soon-to-be bandmate Mike McKinney, assembled The Soul Seven from a multi-talented bunch attending Bishop on music scholarships. With the help of old friend Roger Boykin, another Bishop alumnus (1963), Sneed released his project on the fledgling Soultex label.
Though the "Mr. Chicken ----" single stands as one of the greatest funk 45s of all time, a third song from the session never found a B-side, and therefore remained unreleased. "Southside Funk," an instrumental tribute to the black side of Dallas that the Soul Seven represented, captures the energy of the Mar Keys' "Grab That Thang" and distills it into pure Texan magic. Had trombonist Charles Hunt not wisely maintained the Soul Seven master reels, this song would have been lost to the annals of funk history.